Add that perfect touch of sparkle to your house this year without Chevy Chase'ing all over town. Let the Leafy Team deck your halls!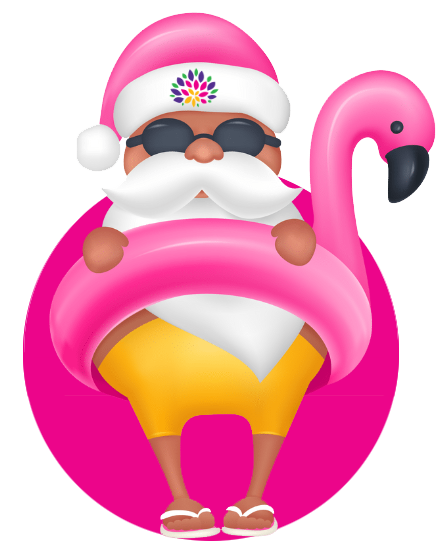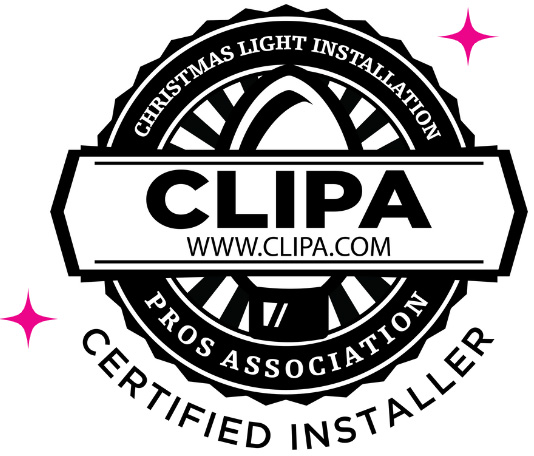 Why Choose Us?
Custom fit to your house
Quality commercial grade products
Energy efficient
Unlimited Service Calls - All Bulbs Shine Guarantee!
Installation in November and removal in January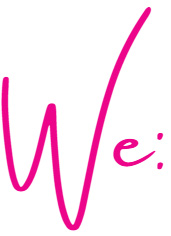 Install, remove and store the lights you rent that provide joy to big and small during the Christmas season while keeping you off the naughty list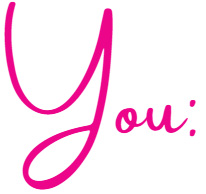 Avoid climbing on ladders, rushing to multiple stores, purchasing materials, detangling lights and taking time away from your family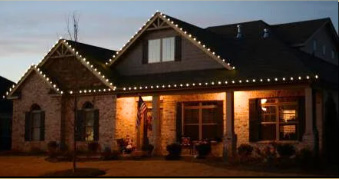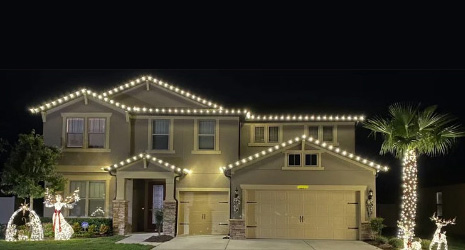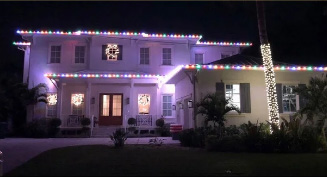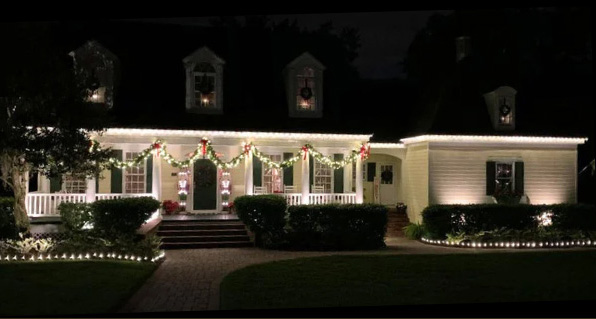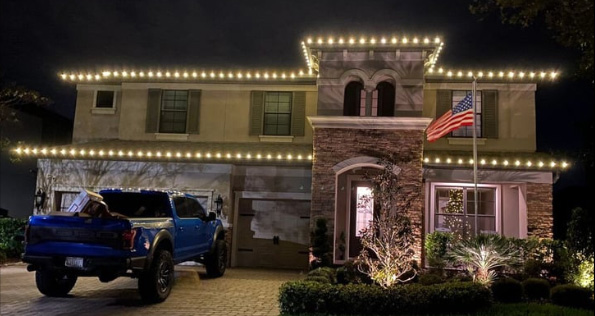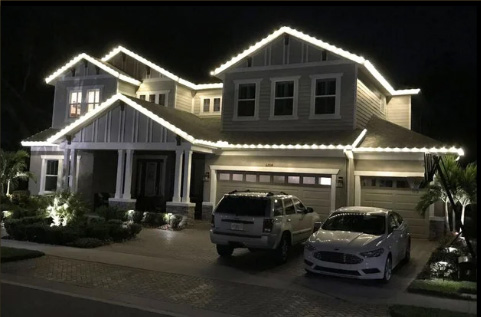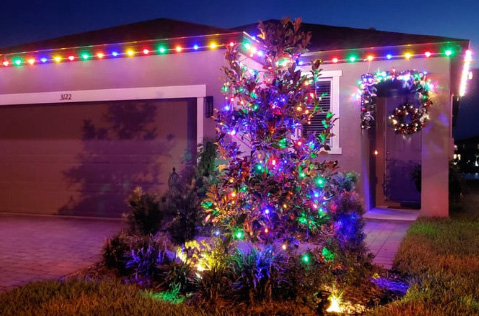 Seize the holiday
Turn minutes with us into lasting memories with your family

Lighting Installation
With Leafy Landscapes, you'll lease our hassle-free Christmas lights and let us handle all the festive fine-tuning.
Transforming your home with Christmas lights is like sprinkling holiday magic everywhere you look. Imagine your house with a brightly lit roofline, wreaths, and garlands that sparkle for all your family, friends, and neighbors to see in festive splendor.
Whether you envision miniature LED lights adorning your tree trunks or C9 bulbs tracing your roofline to guide Santa's way – our team at Leafy Landscapes can turn your Christmas light dreams into a reality, year after year. We offer a complete package of holiday enchantments, from expert holiday light design consultation to flawless Christmas light installation and hassle-free maintenance. Say goodbye to scaling ladders, endless shopping for materials, and the dreaded task of detangling lights – we've got it all covered, so you can simply bask in the holiday glow.
Our commitment extends beyond convenience; we pride ourselves on using commercial-grade lighting products, state-of-the-art bulbs and technology, as well as energy-efficient LED lighting solutions, all designed to make your home shine brighter while conserving energy.
Our CLIPA certified lighting designer will arrange an on-site meeting to explore the possibilities and discuss the logistical aspects of your display. Once we've scoped out the full extent of your lighting installation project, we'll provide you with a comprehensive estimate via email. This estimate will equip you with clear expectations, so you can eagerly anticipate the holiday magic we'll bring to your home.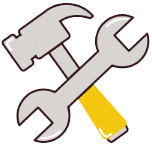 Maintenance & Repairs
Our packages do not end with installation; we offer unwavering maintenance and support throughout the season with our "All Bulbs Shine" Guarantee! This ensures your holiday spectacle stands the test of time. Should any twinkle trouble arise or a bulb decides to dim give us a call. Our dedicated service team will respond to service calls and conduct regular drive-bys to check on your lights. If they spot any snags, rest assured that they'll work their magic on the spot.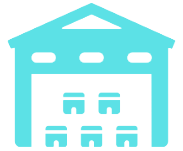 Removal & Storage
At Leafy Landscapes, we exclusively rent you all the essentials for your dazzling project. We maintain and provide all the upkeep on lights and materials. Not only do we weave your chosen symphony of lights into a dazzling display, but we also whisk it all away come January, leaving you hassle-free.
Given the outdoor Florida environment, these festive fineries can be a bit temperamental, facing the whims of weather, sunshine, and Mother Nature herself. Fear not! We offer top-notch storage to ensure your lights remain in peak condition, shining bright year after year, no matter what weather comes our way.
Time-wasting is a holiday epidemic
we're here to cure it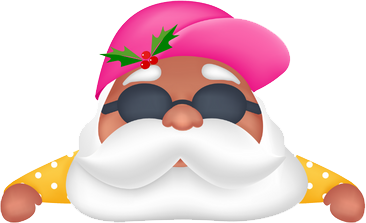 Our services are designed for homeowners and business owners who are passionate about turning their home or businesses into winter wonderlands, illuminating their love for Christmas in every twinkle. We're here to save you from the tangles, ladder acrobatics, and frustrations that come with DIY lighting.
Let us transform your home or business into a festive masterpiece, allowing you to focus on what truly matters during the holidays – quality time with your friends and loved ones, creating cherished memories, and savoring the joy of the season.
Residental and commercial