Hello, and welcome to Leafy Landscapes! We are a lawn and landscape company providing expert services to residential property owners in New Smyrna Beach, Port Orange, Ponce Inlet, FL, and other nearby areas. From our humble beginnings when Rob Rist and Drew Henderson founded the company in 2007 to now, we've had a clear mission: to provide the personal, individualized attention and care of a small business but have the capabilities and resources of a large one. Whether you need lawn care like fertilization and aeration, landscaping like sod installation and yard cleanups, or other services like gutter cleaning and paver repairs - you can trust that we'll exceed your expectations and give you nothing short of professional and reliable results every time.
---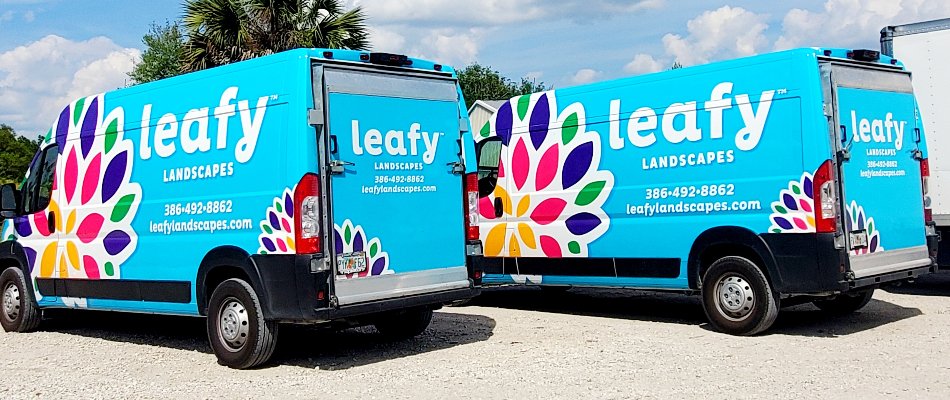 Our Mission
Our company was founded by Rob Rist and Drew Henderson in 2007, starting small but gradually becoming the lawn and landscape provider we are today. We have a clear-cut mission that we strive to achieve every day: to provide the individual, personalized care and attention of a small company but have the resources and capabilities of a large one. We take pride in our unparalleled attention to detail, professionalism, excellent customer service, and reliability, working hard to exceed expectations with everything we do.
Achieving our mission starts with our employees, who undergo thorough, ongoing training to ensure they know how to perform our services right the first time. You can also trust that we'll always show up when scheduled and in uniform, ready to prove why you can trust us for all your lawn and landscaping needs. Not only that, but we even have a full-time office staff that will answer your call!
We back our lawn and landscaping services with a 100% satisfaction guarantee!
---
What lawn and landscaping services do we offer?
At Leafy Landscapes, we offer lawn care and maintenance, landscaping, and other services to satisfy your needs. Here are some of the many services we provide:
Tree & Shrub Fertilization
Tree & Shrub Disease & Insect Control
Sod Installation
Hardscape Cleaning & Sealing
Power Washing
Paver Repairs
Drainage & Grading
---
Give us a call today to schedule our lawn and landscaping services!
If you're looking for a trustworthy lawn and landscaping company that provides exceptional services, look no further! At Leafy Landscapes, we take pride in offering top-notch lawn and landscaping services to homeowners in New Smyrna Beach, Port Orange, Ponce Inlet, and nearby cities in Florida. Give us a call today at (386) 492-8862 to schedule any of them!